ROOF REPLACEMENTS WITH
MINIMAL
INTERRUPTION
10,432
LIFETIME ROOF
REPLACEMENTS
576
2021 ROOF
REPLACEMENTS
1,728
LIFETIME ROOF
REPAIRS
Exceptional Craftsmanship
for Peace of Mind Tomorrow
A roof replacement is a significant investment, but we all know that nothing protects your home from the elements quite like a roof. The average lifespan of a shingle roof in Georgia is 18-25 years. When you decide to replace your roof, one of the most important steps is to find the right contractor.

All Roof's Tried & True System
THERE'S MORE TO YOUR ROOF THAN SHINGLES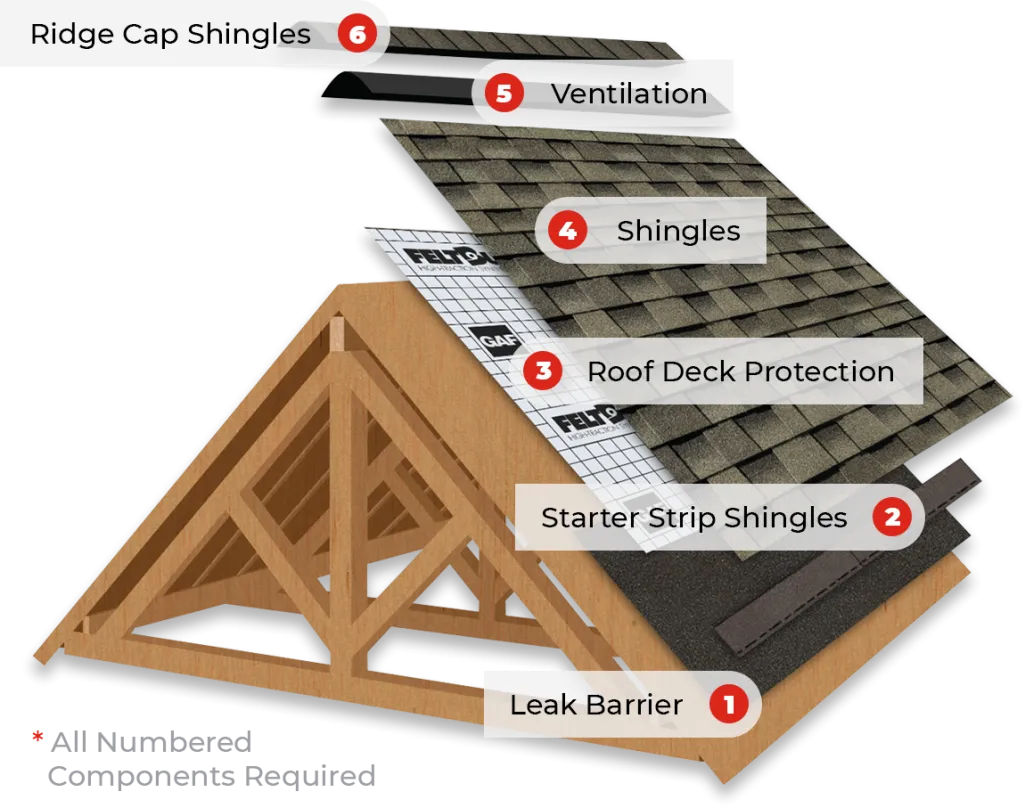 Along with the Tried & True System, you get:
The strongest warranty we offer - The Golden Pledge® Limited Warranty. The Golden Pledge is directly backed by GAF and the warranty can be transferred when the house is sold and passed on to a new homeowner.
Non-prorated coverage for the first 50 years on the entire roofing system for manufacturer defects.
Workmanship coverage for 25 years
Signs You Need to Replace Your Roof
If you've got a problem, we have the solution
1.

ATTIC
LEAKS

Attic leaks after severe weather events.

2.

DAMAGED OR
MISSING SHINGLES

Damaged or missing shingles and popped or rusted nails.

3.

BALD
SPOTS

Granule loss is normal, but it is cause for concern when you notice bald spots. Missing granules in an excess amount can indicate a defective shingle or maybe a sign that the shingles are old.

4.

CRACKED SEALANT
OR CAULKING

Cracked sealant and caulking around vents and pipe boots.

5.

WATER STAINS
OR SPOTS

Water stains or spots on your walls and ceiling.

6.

AGE OF
ROOF


Many shingles today are built for durability and to withstand the elements for 20 years or more. However, there are many factors that contribute to the aging of shingles. It's a good idea to have your roof inspected if it is over 20 years old.
Ready to Replace Your Roof?
Hear from Our
Satisfied Customers
Worried About Your Warranty?