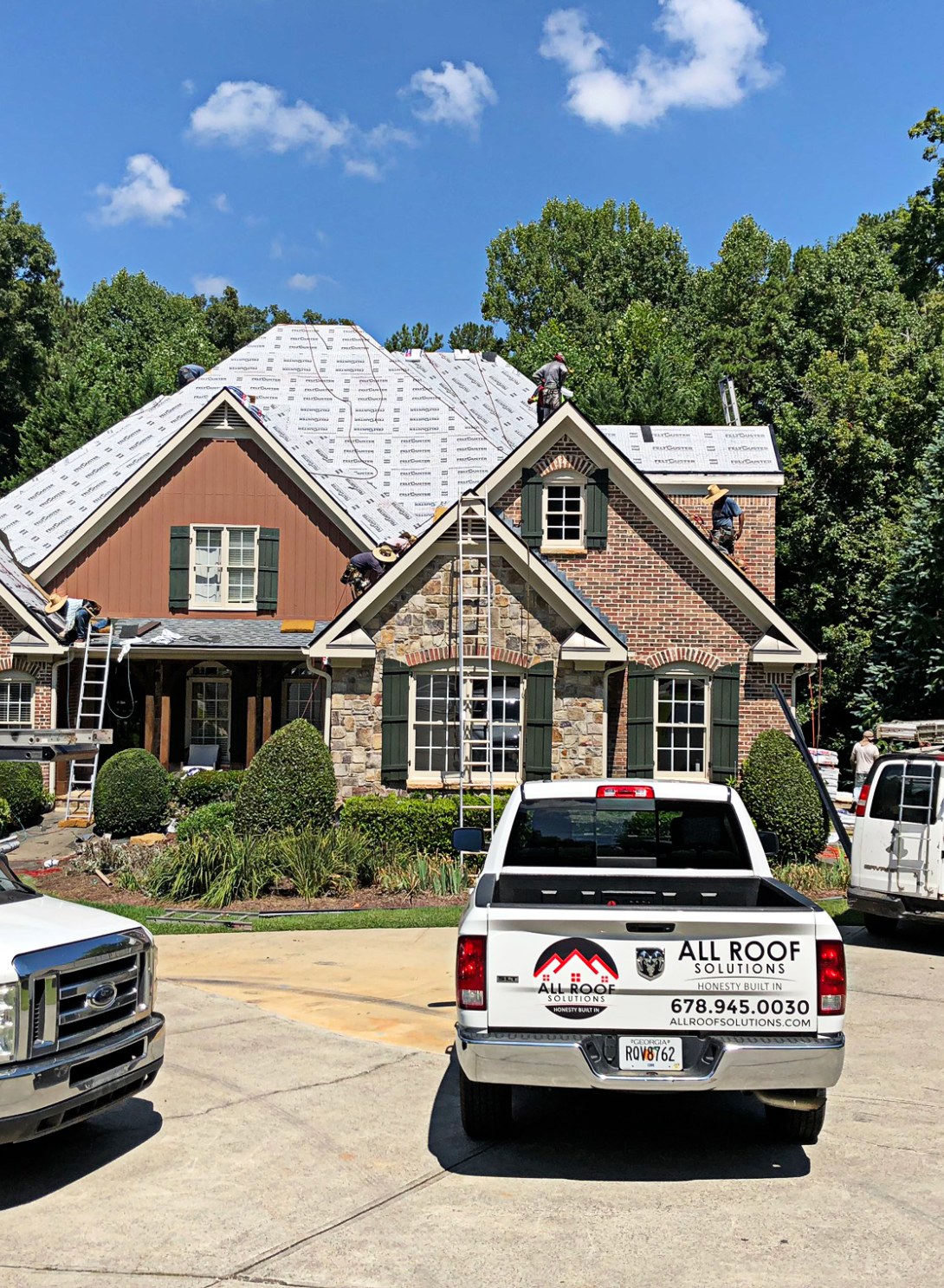 Your local Kennesaw roofing experts at All Roof Solutions serve every community surrounding Metro Atlanta and North Georgia. All Roof Solutions, a full-service residential roofing company based in Cobb County, was founded in 2006 by Roger Morlan.

Our Story

The business was a family trade as Morlan learned the ins and outs of roofing and home improvement through involvement with his father's roofing company. After his father's health faltered, Morlan set out to start his own business. His goal from the beginning has been to combine the individualized service of a small, family-owned business with the professionalism, experience and quality of a larger corporation.

With a mission to provide the highest level of service to his community, Roger added Bart Black to the team, in 2018. The addition of Black brought a wealth of knowledge, professionalism and experience to the All Roof Solutions team. Honesty, quality, dependability and customer satisfaction are the company's main pillars.
Our Service
All Roof Solutions provides specific home improvement solutions and suggestions for every roofing situation and beyond. Our services include roof replacement, roof repairs and maintenance, insulation and ventilation, gutters, siding, commercial roofing, and REALTOR® tools.
Experienced team members offer personalized, hands-on service to make sure that your project runs smoothly from start to finish. Our focus on customer service, ongoing training and quality enables us to provide the best workmanship warranty in the industry, a 25-year workmanship warranty and up to a 50-year material warranty.
The Difference

The expert team at All Roof Solutions consists of certified installers who go through ongoing professional training proved by GAF, North America's largest roofing manufacturer. Only the top 3% of all roofing contractors in the U.S. qualify for GAF Master Elite Certification. With this certification All Roof Solutions offers the best workmanship warranty in the industry.
Our excellent reputation is evident in our customer reviews and rating on Google, Facebook, Better Business, NextDoor and other consumer sites. We use only the most dependable and highest quality materials from top-rated manufacturers. With our GAF Master Elite Certification, we can offer extended manufacturer warranties on our installations, giving you superior protection.
Our Communities
All Roof Solutions serves residential clients in Kennesaw, Marietta, Canton, Woodstock, Athens, Metro Atlanta, North Georgia, Chattanooga and the surrounding communities. We will service areas outside of this zone under certain circumstances. All Roof Solutions is licensed in Georgia, Alabama, Florida, North Carolina, South Carolina and Tennessee.